CTEP Branches and Offices
Last Updated: 01/06/14
Richard F. Little, MD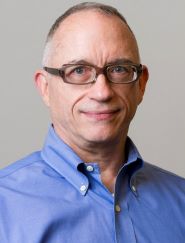 Head — Hematologic, HIV, and
Stem Cell Therapeutics
Dr. Little Joined CTEP as Head of the therapeutics section for Hematologic and AIDS-related Cancers and Hematopoietic Stem Cell April 2007. His focus is to oversee, review, and coordinate the NCI-sponsored phase III cancer treatment trials in these diseases in an effort to promote practice-changing and definitive clinical trials.
Dr. Little received his M.D. degree from the University of South Carolina, in 1989. After completing Residency Training in Internal Medicine at the Boston City Hospital, he completed a combined medical oncology and hematology fellowship in 1994, at the National Heart Lung and Blood Institute and the National Cancer Institute. Following his medical training, Dr. Little went on to complete two years of research fellowship in the Laboratory of Tumor Cell Biology at NCI. He then served as Clinical Director of the HIV and AIDS Malignancy Branch, and in 2001, Dr. Little was also named Head - AIDS Malignancy Section for the Medical Oncology Clinical Research Unit at NCI.
His research interests have focused on immune suppression-related neoplastic disease; investigation of viral targets for oncolytic therapy and immunotherapy, and antiangiogenesis. In his role as a clinical investigator in the NCI Intramural Research Program, Dr. Little established productive relationships with extramural research community and was active in helping to coordinate a randomized phase II trial of dose-adjusted EPOCH chemotherapy in AIDS-related lymphoma that was conducted by the NCI-sponsored AIDS Malignancy Consortium. Dr. Little has authored or co-authored over 50 original peer-reviewed and invited articles and chapters in leading infectious disease and oncology journals and textbooks on the topic of AIDS-related malignancy, and is a well recognized expert on the complexity of medical care in patients needing both cancer therapy and anti-HIV therapy. Dr. Little was recognized as an outstanding teacher and mentor in 2005 when he was nominated for the Distinguished NIH Teacher award.
Contact Information:
National Cancer Institute
9609 Medical Center Dr., MSC 9739
For USPS: Bethesda, MD 20892-9739
For Express and Courier: Rockville, MD 20850
Phone: 240-276-6560
Fax: 240-276-7892
E-mail: richard_little@nih.gov
About the Branch Chief

Meg Mooney, MD, MS, is the Associate Director of the Cancer Therapy Evaluation Program (CTEP), Division of Cancer Treatment and Diagnosis (DCTD), at the National Cancer Institute (NCI), and she is also the Chief of the Clinical Investigations Branch (CIB) in CTEP. More…
CTEP Branches and Offices