CTEP Branches and Offices
Last Updated: 03/15/18
S. Percy Ivy, MD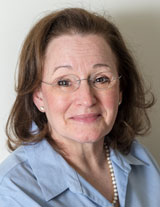 Associate Branch Chief, IDB
Program Director, Experimental Therapeutics Clinical Trials Network
S. Percy Ivy, MD, is the Associate Chief (2005-present) of the Investigational Drug Branch (IDB), which is part of the Cancer Therapy Evaluation Program (CTEP) in the Division of Cancer Treatment and Diagnosis of the National Cancer Institute. She received her medical and subspecialty training at Tulane University Medical School, Vanderbilt University Medical Center, and the National Cancer Institute, respectively. During her fellowship, she worked in the Molecular Pharmacology Section which focused on the molecular mechanisms of drug resistance mediated by the ABC transporter genes in models of breast cancer and carcinogenesis. She is currently an Adjunct Professor of Pediatrics at the George Washington University School of Medicine on the faculty at Children's National Medical Center, where she attends in the leukemia clinic.
In her role as IDB Associate Chief, she has supervised nine Senior Investigators and multiple fellows in the Developmental Chemotherapy Section, which became Experimental Therapeutics Section I with a focus on inhibitors of DNA repair and damage response including PARPi, Wee1, DNA-PKi, angiogenesis inhibitors, heat shock protein 90 inhibitors, and inhibitors of receptor:ligand interactions, including disregulated cancer stem cell embryonic signaling pathways for hedgehog, notch, wnt and others. She has received 15 NIH Merit Awards for her work on specialized studies in patients with hepatic and renal dysfunction using cancer investigational therapeutics, use of novel imaging techniques for the evaluation of investigational agents in early clinical trials, and most recently for assisting the in the implementation of the Investigational Drug Steering Committee (IDSC), which is part of the Clinical Trials Working Group, an NCI initiative for improving NCI-sponsored clinical trials in the US. She serves on the IDSC coordination team, started the angiogenesis task force, and is the NCI co-chair for the NCI Clinical Trial Design and Pharmacology Task Forces for Early Clinical Trials.
She serves as the Program Director for the Experimental Therapeutics Clinical Trials Network, which is funded by NCI. She serves on the Scientific Committee for the AACR-NCI-EORTC Molecular Targets Conference and for the Experimental Therapeutics Section for ASCO. She has presented both nationally and internationally on topics related to early therapeutics development, early phase clinical trial design, biomarker development, the role of anti-angiogenic agents in cancer therapy, and clinical trials for patients with hepatic and renal dysfunction.
She has participated in the development of over 60 investigational agents, co-developed and monitored greater than 100 early phase clinical trials, established the NCI organ dysfunction working group that has evaluated 20 plus drugs, co-authored or authored 208 manuscripts and 15 book chapters in her areas of interest in experimental therapeutics. She has received the Margaret B. and Cyril A. Shulman Distinguished Service Award for starting the general pediatric clinic for medically indigent children at Bread for the City/Zaccheus Free Clinic and supports Doorways for women and children who are victims of abuse and established the Woody and Mickey Healthy Pet Fund that supports the Animal Welfare League of Arlington, VA.
Contact Information:
National Cancer Institute
9609 Medical Center Dr., MSC 9739
For USPS: Bethesda, MD 20892-9739
For Express and Courier: Rockville, MD 20850
Phone: 240-276-6565
Fax: 240-276-7894
E-mail: ivyp@ctep.nci.nih.gov
About the Acting Branch Chief

Steven Gore, MD, earned his undergraduate and doctoral degrees at Yale, performed his residency at the University of Chicago and his oncology fellowship at Johns Hopkins. He rose from instructor to full professor at Johns Hopkins, and, in 2013, he became professor of medicine and director of hematologic malignancies at Yale. He joined the Investigational Drug Branch at CTEP in 2020. More…
CTEP Branches and Offices